Cruciate Ligament tears
Anterior cruciate ligament (ACL) tears of the knee are back in the news recently with Colm 'Gooch' Cooper's injury and subsequent surgery making the headlines. Born and reared in Co. Cork, I can't say that I shed any tears for the consequences for Kerry football myself. But, for those Kerry folk hoping for a quick return to play later on in the year for the star footballer, they would be better off if he delays his return to matches until much later in the year or even next year.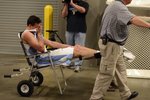 After cruciate ligament knee surgery, returning to sport at the same level that you were playing (club or county) at when you got injured, is a big challenge.  The risk of re-injury to the same knee or the opposite knee after undergoing ACL reconstruction surgery is as high as 30%. The risk is higher if you are under 18 years of age.
Important Kinematic factors for returning people to higher-level function post-ACL reconst. Look at hips! http://t.co/cnNINgrmx6

— Dr Toby Smith (@TobyOSmith) June 20, 2013
Rehabilitation post surgery
Following ACL surgery, successful return to full activity and prevention of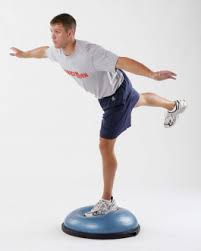 reinjury require advanced rehabilitation led by a Chartered Physiotherapist. What's important is that the risk factors that may have led to injury injury in the first place are tackled in your rehabilitation. You will need the expertise of a Chartered Physiotherapist to safely assess your movement and progress your rehabilitation to the point when you are safe to return to action. Poor control of hip and knee movement in activities like jumping, landing and rapid changes of direction is something that can be improved with exercises.  Based on your particular sport your Chartered Physiotherapist will design a programme of advanced exercises to improve your balance, strength, agility and power. These will be challenging exercises and will require hard work on your part.
Return to Sport
Based on your ability to perform these more challenging exercises, your Chartered Physiotherapist will be able to decide when it is safe for you to return to sport, to training and to matches. The perserverence and patience required to stay focused will play a large part in how successful your return to sport is. This mental strength that Colm Cooper is credited with, will ensure a successful return to play for the star in 2015. Despite my lack of love for Kerry football I do (really, I do!) wish Colm well with his rehabilitation.